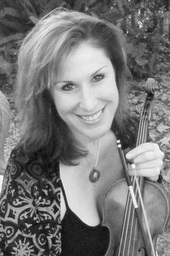 Nina Bodnar
ENTER THE BEAUTIFUL WORLD OF MUSIC AND THE VIOLIN.
---
Private Violin Lessons in Santa Barbara and surrounding areas including Hope Ranch, Montecito and Goleta. Call 805-451-7503


It is rare to find an International prize-winning violinist who also has the ability to train, teach and mentor. Nina Bodnar guides her students to success
through private violin lessons tailored specially for each young musician. In her warm and encouraging studio environment students progress according to
pace, commitment and ability; she knows that the best learning occurs when a student feels comfortable, happy and safe.
Lessons are dedicated to excellence and to the highest standards of musicianship, whether the student is headed for a career in music or purely playing
for enjoyment. She specializes in preparing students for college as violin performance majors, and coaching students and professionals for orchestral auditions
However, she takes special joy in young beginners. Nina has brought many students from the beginning stages of playing to becoming accepted as music majors to schools such as Oberlin Conservatory, USC, Indiana University, Rice University, San Francisco Conservatory, UCLA, Carnegie Mellon University, Eastman School of Music, Manhattan School of Music, Peabody Conservatory and Northwestern University.
Music is a performance art, and Nina's students perform in a variety of studio recitals each year. Several years ago, she founded "Virtuoso Strings", the Santa Barbara Music and Arts Conservatory's advanced string orchestra. Locally, her advanced students are regular winners of the Performing Arts Scholarship
Competition, the Youth Symphony Concerto Competition and Santa Barbara Music and Arts Conservatory's Young Soloist Competition. They are also regular
recipients of Music Club Scholarships.
Nina has been a violin teacher to students of all ages and levels for over twenty years. During her tenure as concertmaster of the St. Louis Symphony, she taught at Washington University. As artist-in -residence in Steamboat Springs, Colorado, Chamber Music Festival, she taught students from around the country.
You can reach NIna at Nina@Ninabodnar.com or call (805)451-7503.

FALL IN LOVE WITH THE VIOLIN!

NINA'S PHILOSOPHY:
" It is my joy to share my love for the violin and music with my students. It is my mission to develop a secure technique as the basis for confident and sensitive playing. Violin is like a person's voice, and I aim to cultivate a deeply personal connection between the student and their instrument, leading to great self expression and happiness when playing. I believe in playing often with and for young students to inspire them and to give them a sound to emulate. In my youth I was fortunate enough to study with great artists who inspired me beyond measure. I pass these joyful memories on to my students. I tailor a program for each person using several methods depending on the specific needs of the pupil, always honoring their uniqueness and learning style. My focus is on developing a solid, healthy technique with emphasis on beauty of sound and expression. It is my greatest pleasure to see my students progress and to meet their needs."